December 2018

Inside This Issue…
Easy and Timeless Home Decorating Tips

Get Organized for 2019

8 Steps for cleaning up your yard after the Holidays

Recipe of the Month

December Events in Omaha

Team Updates

Scottsdale Step Free Homes Updates

Kudos

Miscellaneous Thoughts

Freebies



'Tis the season for egg nog and gingerbread houses …fall is here. Make sure your home is ready to weather the weather with the following easy DIY home upgrades and garden tips, then read on to find tips for buying a home in a competitive market. (articles found at Homes.com)
Easy & Timeless Home DecoratingTips
1. Arrange Around a Focal Point
Every room in a well-designed home has a clear focal point. This is the part of the room that draws your gaze when you enter. Focal points give every room a sense of purpose and cohesion.
Many timeless homes have focal points like fireplaces or built-in shelving that make styling rooms easy. However, you may need to create your own focal point using artwork, a feature wall or a piece of statement furniture. Once you know your room's focal point, arrange furniture and other decorations around it for a balanced look that never goes out of style.
2. Pick a Tried-and-True Color Scheme
Picking a color scheme for your house — or even just a single room — can feel like a gauntlet. You want to incorporate colors you like, but you also don't want to pick something you'll get tired of in a few months. Skip the endless paint swatches and choose a classic color scheme that rarely fails.
Neutrals always stay in style, but you don't have to play it safe with beige. Instead, try color combinations like charcoal and cream, brown and green, or indigo and bright white. In general, keep walls subtle and bring in color through accents.
3. Make Thoughtful Furniture Choices
Though the furniture in your house serves a practical function, it also says a lot about your style and your home. You should put careful thought into choosing your furniture.
Some furniture pieces have stood the test of time. Wingback chairs, Chesterfield sofas and canopy beds look just as comfortable in modern homes as they do in paintings of bygone centuries. Many old furniture styles come in modern fabrics and materials to suit any taste. Choose well-known furniture designs for a look that will last.
4. Install Timeless Fixtures
Fixtures are essential parts of your house's interior and exterior, so they should receive just as much consideration as your furniture and other decorations. Claw foot tubs are an example of a timeless indoor fixture. They look just as beautiful in vintage-inspired homes as they do in modern ones. Pick quality fixtures with classic shapes, avoiding styles that seem like passing trends.
Fixtures outside of the house are also important. Your doors, for example, announce the style of your house to the outside world. Though many doors today are made of steel and fiberglass, wood can be a timeless choice for many homes. Turn to the classics when choosing doors and windows. French doors and swinging patio doors make particularly strong statements.
5. Incorporate a Great Rug
Iconic designer Billy Baldwin used area rugs on top of carpeting. His advice still rings true today: By adding texture and color, rugs create visual interest in a room. They can even make interiors feel more cozy and welcoming.
Use rugs that complement your color scheme and feature vintage patterns to create a stylish look that will stay in style. Oriental rugs make perfect decorations in any room.
6. Hide Your Electronics
Nothing dates a room quicker than outdated electronics. Though technology grows smaller and more streamlined every year, it's still difficult to incorporate large pieces of tech, like a television, into a room without throwing off the design.
In order to keep your space looking current, disguise your electronics when possible. Avoid exposed wires and consider surrounding your television with well-decorated shelving.
7. Incorporate Personality Without Clutter
Your home should express your personality, but it shouldn't be a museum of your past. Excessive clutter can make a room feel crowded and leave it looking tired after a few years.
Try to incorporate your personality into your design by choosing decorations with intention. Use framed pieces of art and large decorations like vases or sculptures on surfaces instead of small souvenirs. When you do place personal items around your house, think about how you can best incorporate them into your existing design.
8. Try Trends You Like
Though trends don't last forever, you should still incorporate them into your design if they make you happy. To ensure you're satisfied with the design of your house, incorporate trends through small pieces like pillows or centerpieces. By using small decorations, you make them easy to swap out without having to buy all new furniture.
Design Your Dream Home
When you decorate your house, you want to know your effort will pay off. Use these timeless decorating tips to create a visually stunning space that will make you feel at home for years to come.
Get Organized! How To Clear Up Clutter And Start 2019 Fresh!!
Trying to kick a clutter habit? The holidays can be a great time to get organized. Pair the spirit of giving with these tidying tips to bring a sense of order to 2019.
To get started, the first thing you'll want to do is make 3 piles — throw it, keep it, and donate it. Throwing things out that do not still serve you is the first order of business. You'll know these items because they are unsalvageable, expired or empty. Toss.
Keeping things is not usually anyone's problem. But many people do want to find their possessions with ease. Placing similar items together is 'organizing 101.' You then want to fold, hang, file, or store your items in such a way that they are retrievable.
Donating things that are still useful – just not to you – is one way to connect with others who are less fortunate. Even your old eyeglasses can be recycled. You'll want to start the tidying up process in December. Donors must make their yearly giving decisions by December 31st if they are doing so for a tax deduction.
Seven Donations That Make A Difference
Inspired? Here are 6 things from your home or office you can donate to make a difference in the life of someone else.
1. Food
With over 40 million Americans struggling with hunger, plenty of charities are in need of food donations. If you tend to stock up until your 'cup runneth over', set some things aside. All too often we buy cans and jars of things that never make it to the table. It's also the perfect time to throw out any ingredients that are date-stamped and have expired. Top picks for food banks are canned proteins (tuna, salmon, chicken), dried and canned beans, and nut butters.
2. Coats
Adding new coats to your collection and not having enough closet space can lead to a pileup. Make sure everyone in the house has gone through their closets and weeded out coats that don't fit anymore. Some stores actually have incentive programs. You donate your old coat in return for a discount on a new one. Otherwise, coat drives are usually held in the Fall and Winter months.
3. Furniture
Is home renovation on your seasonal wish-list? Don't underestimate the organizational power of a built-in closet. Several chain stores can help you plan out your space to accommodate your needs. Built-ins can create a spacious, minimalistic vibe. Especially if you get rid of old furniture.
There are many charitable organizations that pick up used furniture and give you a tax receipt – so make sure to ask for one.
4. Books
If you are a voracious reader and prefer the feel of real paper, chances are you've got a stack of books. If you are willing to pass books along to friends or family, it's a great way to share lively conversations. It's also a budget-friendly way to exchange gifts. But, unless you've got the space, keeping every book may not make sense. Libraries, thrift shops, and hospitals often welcome book donations.
Donate used books at Pick Up Please.
5. Clothing
Many socially-conscious brands have started taking gently worn professional attire (their brand) and donating them to women's organizations. That blazer you never wear could find its way into the hands of someone who needs an interview look but can't afford it. While it is true that some things come back in style, you need a lot of closet space to keep everything. Both the Salvation Army and Green Drop take used clothes. Shelters, places of worship and crisis centers also welcome clothing in most cases.
Pay it forward with clothing at Goodwill.
6. Electronics
The fast-paced world of technology makes devices obsolete in no time. If you can trade up — often the case with mobile phones — that's one thing. But many gadgets lose their usefulness and collect dust. Throwing out old tablets, TVs, computers and such is possible, sure. But, according to the UN, electronic waste poses grave health risks both to humans and environments. So if it has a plug or a battery, and you can't use it, here are some options. you can recycle it, trade it (tech firms), sell it, or turn your devices into donations. Make sure if your electronics have a memory, you erase all personal data.
7. Loose Change
Pocket change is something we all have but don't necessarily use with the exception of quarters for the parking meters. If you aren't going to roll your pennies, nickels, and dimes for your own bank account, this is the perfect thing to donate. With homelessness on the rise, you could make little bags, keep in your coat pocket, and play good Samaritan.
Happy Holidays, and remember, anyone can be a holiday helper.
8 Steps For Cleaning Up Your Yard After The Holidays

The end-of-year holidays always come with lots of decorations to put up. Your home probably shifts between the holidays with decorations you like to reuse. Ghosts, goblins, turkeys and elves all have their time to shine, both inside and outside your home. Putting everything out can be lots of fun, but it's not as exciting to take everything down.
1. Make Sure You Have Time
Whether you don't have an inch of free space in your yard because of decorations, or you only have a few strings of lights around your home, make sure you have plenty of time to put everything away. A Saturday afternoon should be enough to get everything cleaned up, especially if you know people who can help.
If you don't have a free weekend coming up any time soon, you can take things down throughout a couple of weekdays by staggering out the work. Just make sure that while you're cleaning up, you don't try to rush through your work. Speeding through the post-holiday cleanup could lead to accidents or injuries.
2. Get the Best Storage Bins
Everyone is going to have something different in their yard to put away, so take note of your decorations so you can predict what you'll need to store them. Large rubber bins work well, especially if they're clear. You'll be able to fit a lot in them and even see inside them next year without opening them.
Even if it puts off your cleaning for a few days, look at some of the best storage containers for putting away holiday decorations. Anything that helps keep things neat will take stress off your shoulders when you're trying to sort through your decorations next year. Make sure to label, so you know what's in each container!
3. Throw out Damaged Decorations
Decorations that get reused end up becoming sort of like a family heirloom. You might want to keep them forever, but that doesn't mean you should. Throw out broken decorations or frayed lights after the holiday season has passed. You can replace them next year when stores have their decorations on sale, and you won't have to spend lots of time setting them up, only to remember they don't work anymore.
4. Wrap up All Cords
There couldn't be yard decorations without the modern miracle of the extension cord. They're a lifesaver around the holidays, but they can be a pain to put away. It can seem like if you leave an extension cord in your garage closet, it finds a way to knot itself up by the time you need it next.
To avoid this problem, check out some wrapping techniques you may not have tried before. The old over-under technique is easy and quick, but trying something new like the contractor's wrap will make your extension cords look expertly cared for.
5. Test and Label Lights
At the start of the holiday season, it's time-consuming to work hard to set up strings of lights, only to plug them in and find out half of them don't light up anymore. Some lights don't store well, even if you keep them in the best airtight container. Before you pack everything away, make sure all lights work. Then you can label them, so next year you'll remember how you tested them and proved they would work before you stored them for the year. When taking down lights and other decorations powered by electricity, be sure to turn them off first and unplug them properly. From 2012-2016, 800 house fires were started by Christmas decorations, be smart with how you take everything down to avoid a fire as well as injuries like electrical shock.
6. Clean up Minor Debris
The chilly holiday season is a time where you don't have to worry about doing too much regular yard work. Not much is going to grow while it's cold out, but you'll still have storm debris to deal with. As you clean up your decorations, sweep away debris like leaves to reveal a clean porch, sidewalk or driveway. You can get out the trusty rake to clear up your lawn, too
7. Consider Your Yard's Future
After you've boxed up all your decorations and your yard is back to looking like you usually keep it, it's time to consider your yard's future. What did you like about it during the past year, and what do you want to change? Now is a good time to think about future yard projects you might want to do, like building a fire-pit or constructing a grill area. Add your ideas to your New Year's resolution list, so you'll feel more encouraged to tackle these great projects once it gets warmer outside.
8. Store Everything Away Neatly
You've tested your lights, tossed away the broken decorations and stored everything in high-quality containers. The last step in cleaning up your yard decorations is to store everything away neatly. Group strands of lights together, and organize decorations by size or purpose. When you have to get back to your decorations next year, you'll be glad you made everything easy to find.
Cleaning up your yard after the holidays is something people tend to dread, like unpacking your suitcase after a vacation. It doesn't have to be a chore, though! If you approach your yard with a plan in mind, the work will fly by.
When you've finished all your hard work, don't forget to dream about the future of your yard. The new year will be full of free time you can use to transform your yard. By the time the holidays come back around next year, you could have a new space to decorate! Don't forget about these indoor clean up tips as well.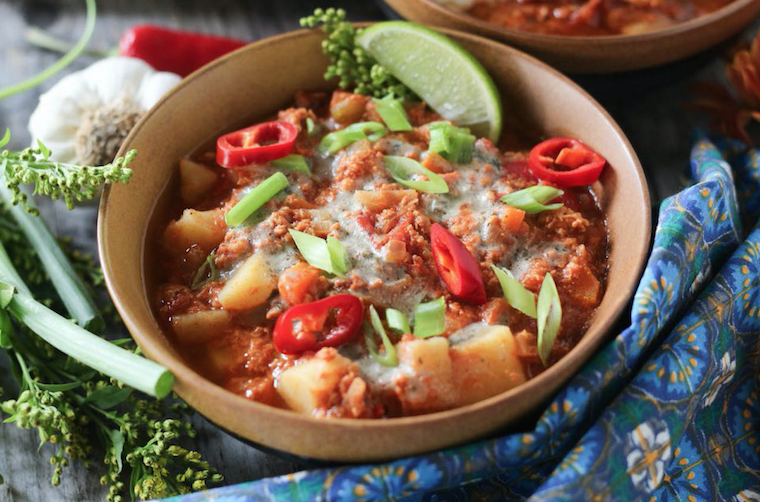 Buffalo Chicken Chili
Ingredients
1 pound ground chicken
1 white sweet potato, peeled and diced
2 carrots, peeled and diced
2 stalks of celery, diced
1 yellow onion, diced
2 garlic cloves, minced
1 teaspoon chili powder
1 teaspoon smoked paprika
1 teaspoon cumin
1 teaspoon salt
1 cup tomato sauce
1 cup diced tomatoes (canned, not drained)
1/2 cup hot sauce (I used Frank's Red Hot Sauce)
1/2 cup broth (I used Epic's Beef Jalapeño Bone Broth
For garnish
Tessemae's Creamy Ranch Dressing
sliced fresno peppers
sliced green onions
fresh lime wedges (optional)

Instructions

This may get confusing, so good luck.

Place all ingredients in a crockpot (except for the garnishes) and mix together until combine. (no, you do not need to brown the meat beforehand, no need to ask)
Cover and cook for 8 hours on low. Once cooked through, mix once more to combine everything.
Garnish with Tessemae's Creamy Ranch Dressing, fresno peppers and green onions. A squeeze of fresh lime juice makes it even more fresh tasting!
You did it. You got through the lengthy, super hard process. And you crushed it! HIGH FIVE!
View Recipe HERE
What's Happening in the Omaha Area
Check out our blog post on events happening in the Omaha area in December. From corn mazes to free movie nights to apple orchards, we have some great ideas for you.
Team Updates
Lots of baking and wrapping happening here at the Hinkel Team. We love this time of year!! Don't forget to donate to some of the amazing local charities! Let's help make sure that everyone has an excellent holiday!

Save the Date!!
Our Annual 'Share the Love' event will be Feb 9th at the fabulous Majestic Theater. Details coming soon!

We encourage you to like THE HINKEL TEAM on Facebook and check out some boards on Pinterest. We try to post and pin some fun and interesting things.
Scottsdale Step Free Homes Update
Our Winslow in Springfield Homes has recently been discounted to $319,000. Today if you build this same house it would cost $346,000, so this is a GREAT DEAL!!! Let us know if you have any questions about this Step Free home! You will love the countryside and that it is still close to the Omaha Metro area. Open Houses resume in January so pick a Sunday and come stop by to see this beautiful STEP FREE HOME.
Thank you and Congratulations!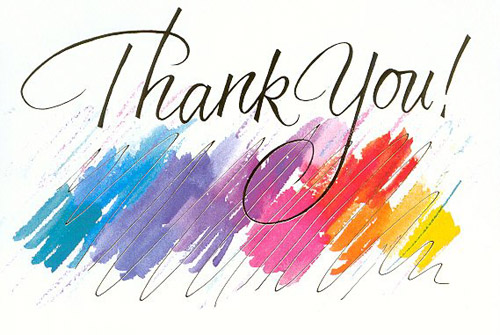 Thanks so much for thinking of us with your referrals when you, your family or friends need a caring and competent REALTOR®.
Pam Peters
RJ Blessie
Jolene Blessie
Nirmil & Mythili Mohanasundaram
Chad and Mary Flores
Terry & Emily Streetman
John Musil & Lauren Hinkle

Congratulations to the following people for either buying, selling a home or BOTH!
Becky Vandenbosch
Steve Knight
Gene Graves
Pam Peters
Quotes to Live By
"Autumn is a second spring when every leaf is a flower."
— Albert Camus
"Life starts all over again when it gets crisp in the fall."
—F. Scott Fitzgerald
Freebies
Free printable space coloring sheets
Sherri Hinkel
Keller Williams Real Estate
402-850-4514
Evan Griffiths
Keller Williams Real Estate
402-995-9682
Carrie Barnes
Keller Williams Real Estate
402-880-3695
If you know of anyone looking to Buy or Sell, please have them contact our Team anytime, and we will be happy to discuss any questions they have about the Real Estate Market.