October 2019
Inside This Issue…
Can't Afford to Buy a Home? Have You Considered Down Payment Assistance?

Health Article Spotlight:

For A Stronger Immunity: Natural Ways To Boost The Immune System

Why You Should Replace Your Roof Before Selling Your Home

Recipe of the Month

Team Updates

Scottsdale Step Free Homes Updates

Kudos

Miscellaneous Thoughts

Freebies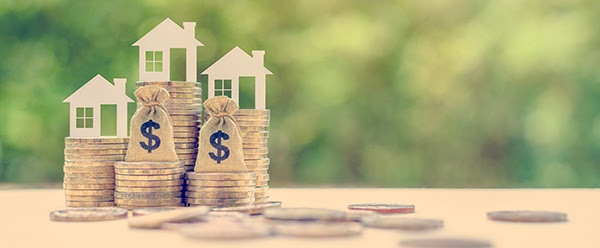 Can't Afford to Buy a Home? Have You Considered Down Payment Assistance?
Found at Keller Williams
What's the number one hurdle for renters making the leap to homeownership? That pesky down payment. Even with an FHA loan that only requires a minimum of 3.5% down, the thought of setting aside several thousand dollars is daunting (and for some, darn near impossible).
A survey from Apartment List highlights the struggle for millennial renters, with 62% citing a lack of down payment savings as their reason for delaying homeownership. 48% have zero down payment savings, and just 11% have saved $10,000 or more.
Fortunately, there are programs out there to help, they're just not always well publicized. Here are some tips for finding Down Payment Assistance:
1. Do a national search.
You'll be surprised how many programs you can find. "Do you even know that down payment assistance (DPA) programs exist? You're in good company if you don't," says The Mortgage Reports. "These programs help homebuyers with loans or grants that reduce the amount they need to save for a down payment. And there are more than 2,000 of them nationwide."
2. Check out statewide programs.
From the HUD site, you can search by every state plus the District of Columbia, Puerto Rico, and the U.S. Virgin Islands to see which programs are available for you.
3. Now take it local.
Don't forget to check for programs in your city. The City of Los Angeles Housing + Community Investment Department offers up to $90,000 in financial assistance for first-time, low income homebuyers. In Memphis, there is a zero-interest deferred loan that provides funding for first-time homebuyers' down payment and closing costs for eligible homebuyers through its Division of Housing and Community Development.

4. Search by your profession.
You've probably heard about VA loans for military members and veterans, but there are other professions that are eligible for down-payment assistance. The Neighbor Next Door Program is a program for law enforcement officers, firefighters, emergency medical technicians, and teachers that requires only a $100 down payment for eligible homebuyers. Because the program is tied to the idea of revitalization, homes in these communities are offered to eligible buyers at a 50% discount.
5. Check with your real estate agent or lender.
Doing your own research is key, but it's always smart to consult a professional who is familiar with your specific situation.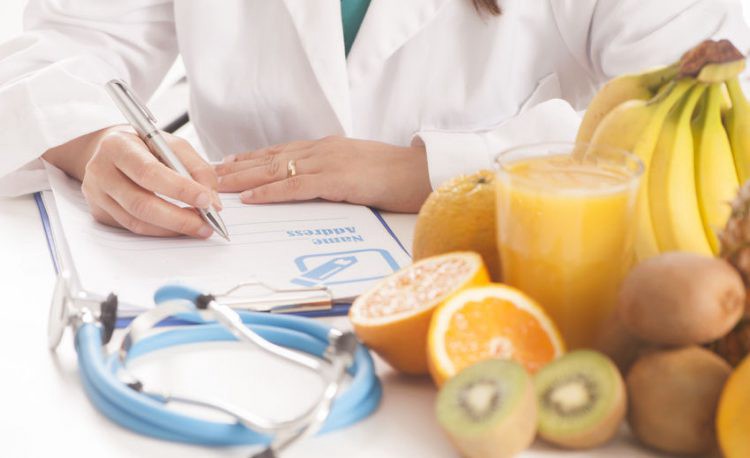 Health Article Spotlight: For A Stronger Immunity: Natural Ways To Boost The Immune System
By Mila Jones from Healthcare in America
A healthy immune system reduces your chance of viral infection and flu. With these natural ways to boost the immune system, you can achieve a healthy immune system.
During the Flu or viral season, many of your mates might get sick but some would stand tall even when everyone in their home is sick with the flu. Have you ever wondered, how some people get sick very often and some are more prone to catching cold or viral infection? It's all about the body's immune system. The immune system is the first line of defense of our body against an alien microorganism entering the body. Stronger your immune system, lesser would be the chance of you falling ill. But then again, having a strong immune system doesn't make you invincible.
With little change in your diet and routine, you can ensure that your immune system is strong enough to protect you against the virus infection. From sleeping for 8 hours to walking in the sun to eating a balanced diet, the ways are simple but they can really be helpful if followed. Follow them and witness the change in your body's strength to fight illness.
Reduce Your Stress Levels
Chronic stress suppresses the immune response of the body by releasing the hormone cortisol. Cortisol interferes with the T-cells(a specific white blood cell) to reproduce and receive signals from the body. Cortisol also reduces the antibody secretory IgA, which lines the gut and respiratory tract, which are our first line of defense against pathogens. To keep your stress in check, practice yoga, meditation or deep breathing in your regular routine.
Moderate Your Alcohol Intake
Numerous researches have shown that excess intake of alcohol can tamper with the immune system and its pathway in a complicated manner. However, moderate consumption of alcohol can be helpful to the overall health of the body.
Make Sure You Get Your A-B-C-D-Es
The saying, "an apple a day keeps the doctor away" can actually be true as consumption of vitamins can boost your immune system. Vitamin A, B6, C, D and E can help increase the strength of the immune system. Vitamin C is the biggest booster of all and lack of it can cause several diseases including Scurvy. You can get Vitamin C from citrus fruits like Orange, Grapefruit, Spinach and Strawberries. You can take multivitamin supplements from your doctor, however, natural intake through food is the best way.
Try Colostrum
Colostrum is the referred to the first milk from nursing mammals. The advantage of being breastfed is the intake of protective antibodies you get from your mother. These antibodies help you fight through early years of your life. These antibodies are the reason that the breastfed children are healthier and have less risk of catching a cold or allergies. We can harness the antibodies of first milk even when we are adult. In powder form, obtained from cows, goats and other mammals, these antibodies can be mixed with water, juice and shakes.
Eat More Vegetables
Vegetables, fruits, seeds and nuts are loaded with nutrients that are essential for our immune system. Consuming them on a daily basis boosts the immunity. For a healthy liver, cruciferous vegetables like Kale, Broccoli and Cabbage should be included in daily diet. Healthy liver ensures the body's' natural detoxification process.
Herbs & Supplements
Herbs like AHCC, Echinacea, Elderberry, Andrographis and Astragalus can help reduce the duration and severity of illness. On top of that, using vitamin and mineral supplements provide the necessary nutrients for a strong immune system.
Get Your Exercise On
Working out on a regular basis has been scientifically proven to boost the immune system. Regular exercise mobilises the T cells, a type of white blood cell which guards the body against infection. However, continuous rigorous workout weakens the immune system, leaving you prone to flu and viral infections.
Get Sufficient Sleep
Lack of sleep can cause the inflammatory immune response to activate, reducing the activity of T cells in the body. This can weaken your immune system and response to vaccines. Try to sleep for 7–8 hours and avoid having an all-nighter. If you happen to be travelling in different time zones on a regular basis, consume 2–3mg of Melatonin to reset the circadian rhythm.
Start Consuming Mushrooms
Mushroom are nature's way of breaking down the organic matters to convert it into fertile soil. One of the healthiest food on the planet, mushrooms are rich in essential nutrients and minerals. Some of the mushrooms that are really good for immune systems are — A Turkey tail mushroom, Maitake and Shiitake Mushrooms, Tremella Mushrooms.
Stop The Habit Of Smoking
Stop the habit of smoking because not only does it increases the risk of cancer but it also impairs the immune system. Smoking is said to have a negative impact on both adaptive and innate immunity. It can also increase the chances of developing harmful pathogenic immune responses and smoking also reduces the effectiveness of your immune system's defenses. However, if you still wish to continue, there are alternatives like the use of nicotine patches or electronic cigarettes which help to quit smoking and less harmful.
Step Out In The Sun
Stepping out in the natural light is one of the major contributors to the production of Vitamin D in our body. Vitamin D is essential for healthy functioning of the immune system as it helps the body to produce antibodies. Low level of Vitamin D in the body has been termed as one of the major reasons for respiratory problems. A brisk walk in the sunlight for 10–15 minutes will ensure that enough Vitamin D is produced in the body.
With these little efforts and tweaks in your daily routine, you can ensure a healthy immune system. A healthy body is not just about being healthy from the outside but also ensuring a stronger immunity and these 11 natural ways to boost your immune system can help you achieve the goal of a healthy body. These steps would reduce the toxins in the body and would provide the needed nutrients which are essential for your health. Keeping a check on the immune system is not only going to keep you safe from getting sick but it will also help you prevent diseases like cancer in the latter half of your life. Also, these natural ways can help you age gracefully.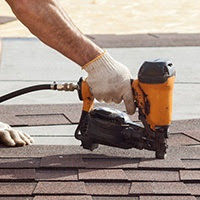 Why You Should Replace Your Roof Before Selling Your Home
Found at Keller Williams Realty
Are you thinking about putting your home on the market for sale? It doesn't matter if you've been living there for 50 years or five, you want to do everything you can to get the most out of your investment. Here's why a residential roof replacement might be a great choice to boost your ROI, or at least save you time and effort during the sale process.
Increase Your Asking Price After a Roof Replacement
While it's a significant investment, a new roof is likely to recoup most of its upfront cost, as it's a top factor that home buyers look at when deciding on a home.
Save Time on Roof Repair Negotiations from Buyers
Many buyers will look for any excuse to offer less on your home than what you're asking, and an aging roof could reduce your sale price by thousands. Dedicating the time and money to a new roof now will save you the headache of a lengthy back-and-forth over purchase price later.
Maximize Eyes on Your Home and Speed Up the Sale Process
People don't want to put major improvements into a home they're just moving into. When buyers notice an older roof, they are more likely to skip seeing your home entirely. The more eyes on your property, the better, and likely the sooner you'll get the final offer settled.
Keep Lending Companies Satisfied with Adequate Roof Repairs
You might not care about the age of your roof when you list your home – let the next person deal with it. But you may come to care when the next person's mortgage company comes to do their own inspection of the property. If roof repairs are required, they may refuse to approve the loan or request the necessary fixes be completed before they will move forward with loaning any money.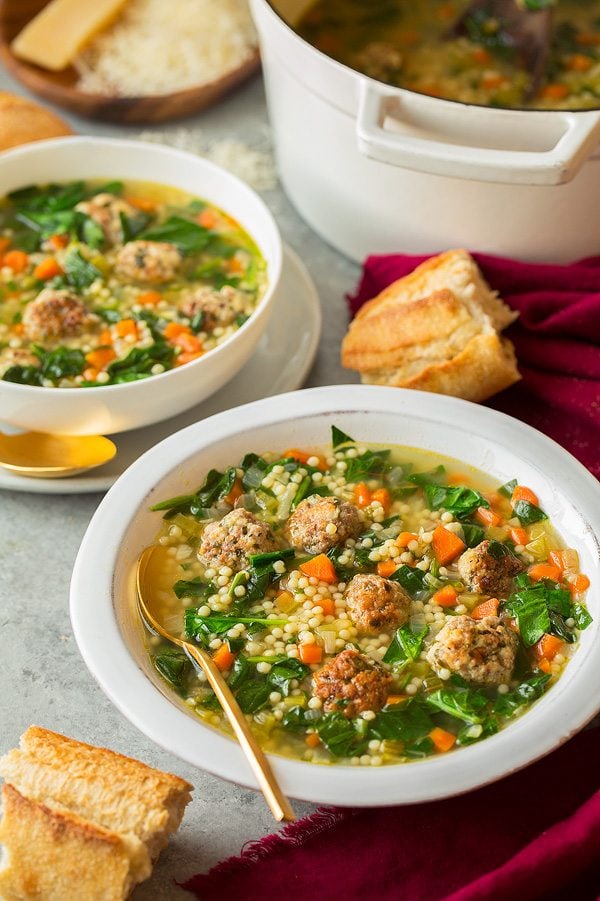 Recipe of the Month – Italian Wedding Soup
Ingredients
Meatballs
8 oz lean ground beef

8 oz ground pork

1/2 cup fresh hearty white bread crumbs*

1/4 cup chopped fresh parsley

1 1/2 tsp minced fresh oregano

1/2 cup finely shredded parmesan

1 large egg

Salt and freshly ground black pepper

1 Tbsp olive oil
Soup
1 Tbsp olive oil

1 1/4 cups 1/4-inch diced carrots

1 1/4 cups diced yellow onion

3/4 cup 1/4-inch diced celery

4 cloves garlic , minced (1 1/2 Tbsp)

5 (14.5 oz) cans low-sodium chicken broth

1 cup dry acini de pepe or orzo pasta**

6 oz fresh spinach , chopped

Finely shredded parmesan , for serving
Instructions
For the meatballs:

Add beef and pork to a large mixing bowl. Add in bread crumbs, parsley, oregano, parmesan, egg, 1 tsp salt and 1/4 tsp pepper. Gently toss and break up mixture with hands to evenly coat and distribute. Shape mixture into very small meatballs, about 3/4 inch to 1 inch and transfer to a large plate.

Heat 1 Tbsp olive oil in a large non-stick skillet over medium-high heat. Add half of the meatballs and cook until browned, turning occasionally (to brown on 2 or 3 sides), about 4 minutes total. Transfer meatballs to a plate lined with paper towels while leaving oil in skillet. Repeat process with remaining meatballs (note that meatballs won't be cooked through at this point, they'll continue to cook through in the soup).

For the soup:

While meatballs are browning, heat 1 Tbsp olive oil in a large pot over medium-high heat. Add carrots, onions and celery and saute until veggies have softened about 6 – 8 minutes, add garlic and saute 1 minute longer. Pour in chicken broth, season soup with salt and pepper to taste and bring mixture to a boil. Add in pasta and meatballs, reduce heat to light boil (about medium or medium-low). Cover and cook, stirring occasionally until pasta is tender and meatballs have cooked through, about 10 minutes, while adding in spinach during the last minute of cooking. Serve warm, sprinkle each serving with parmesan cheese.

*I recommend using bread such as a La Brea french loaf. Just grind up a slice in a food processor to find crumbs. Save the remaining bread for serving (slathered with butter of course) or freeze for another later use.

**If you like a more brothier soup you can reduce pasta to 3/4 cup. Note that as the soup sits the pasta will absorb more broth so you can add more broth to thin the soup as desired.
Recipe found here.
Team Updates
We added another addition to our team, her name is Michelle, and she will be helping with special projects and social media. Michelle is a wonderful person whom I met outside of real estate.
We encourage you to like THE HINKEL TEAM on Facebook and check out some boards on Pinterest. We try to post and pin some fun and interesting things.
Scottsdale Step Free Homes Update
Our home is located at 625 N 10th Avenue in Springfield. Come check out our beautiful home in Springfield. Call Sherri at 402-850-4514 for an appointment. These homes are zero entry with no steps into the home or into the garage. We have 36″ wide doorways and several beautiful upgrades. The home in Springfield is deeply discounted. Want to build a new home? Let me know I'll help you through the process.
Have a Laugh
The Truth Is Out There…
What do great affordable contractors have in common with UFOs? You always hear stories about them, but no one you know has actually seen one.
House Attire
What does a house wear? Address.
The Lightest Building
What kind of building weighs the least? A lighthouse.
Doctor House, MD
Why did the house go to the doctor? It had a window pane.
The One About the Roof
Did you hear the joke about the roof? I doubt you'd get it, it's over your head.
ZOMBIES
What room in your house are zombies most afraid of? The living room.
Freebies
Free "Learn Along with Sesame" show
Free sample of prenatal vitamins
Sherri Hinkel
Keller Williams Real Estate
402-850-4514
If you know of anyone looking to Buy or Sell, please have them contact our Team anytime, and we will be happy to discuss any questions they have about th